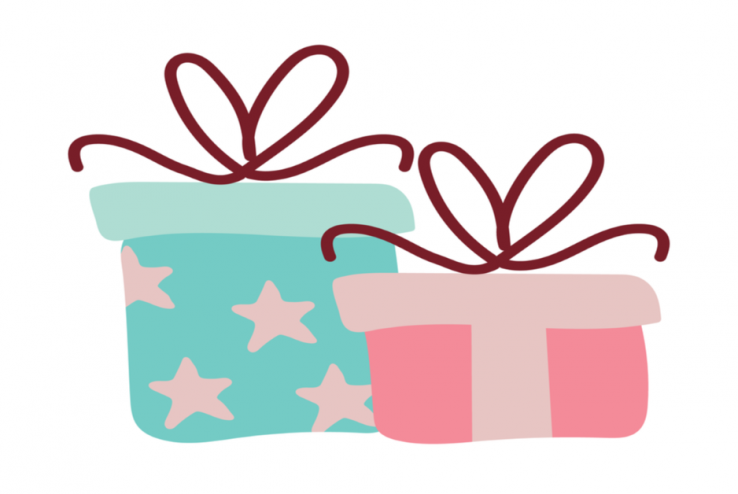 "Come in, — come in! and know me better, man! I am the Ghost of Christmas Present. Look upon me. You have never seen the like of me before." (Charles Dickens)
86% of us worry about what to buy people at Christmas. The embarrassed ghosts of still-cellophaned foot spas and belly-creeping jumpers, scratch at us through the glass of Christmases past. Christmas present, frets about whether your brother really does want a stone of cheese in one delivery; while Christmas yet to come is the Chinese cosmetic set from Uncle David, gentle as sugar soap, deterring mice in the loft, and earmarked for Secret Santa 2021.
It's complicated
This Coronavirus Christmas is particularly problematic. The High Street has been largely shut, barring the occasional swarm of the infected along its coughing narrows. It is far safer, and more convenient, to stay home and chip generously into Jeff Bezos's divorce fund. While we may be spending 7% less on gifts this year (down from £513 average individual spend in 2019), online present buying has steeplejacked by 28.8% (Source: The Independent).
Society, in its solitude, is clicking screens into the present-buying night. This brings a mound of issues; packed into a hillside of uncertainty. What, if anything, do you buy for Jenny's teacher? What about friends and colleagues, squirreled out of sight by lockdown? If you do spend, then how much? What is everybody else doing? The Pandemic Present will be a timorous beast born of doubtful mind, which will shy away from the foot of many a Christmas tree.
Adding to this festive snowstorm of confusion, is concern over the protocol of online shopping. Will you be blackballed by the socially astute if Ama-bay send your gift directly to the recipient?
The psychology of presents
There are two perfectly splendid rules for present buying. Either nobody misses out or everybody does. This rubric applies globally or locally.
With the global option, you buy for all or none, big fat full stop. If you choose the latter, well done Ebenezer, that's a logical option for this strange year, your Christmas is sorted. All you need do is stoke up your fire and send me 10% of the money you have saved (although a donation to the Sally Ann wouldn't go amiss). Locally, you buy – for example – for all your close friends but for nobody at work. Or you might give everybody a card, but nobody a present. Be consistent. This option needs a little more work but follow the 5 Ss of buying a Pandemic Present and all will be well.
S – Sort out which groups you are buying for (e.g., friends, teachers, close family, more distant family etc.)
S – Select a member of the group you know well
S – Source a present that person will like and that you can comfortably afford
S – Set the price of that gift as an approximate constant for the whole group
S – Simplify the selection for anybody you don't know that well (if you are buying food – and are unsure as to somebody's preferences – just assume they are vegan. Everybody can eat vegan food, and after all, who doesn't just love salted liquorice?)
As for the etiquette of wrapping and posting, if the elves working for an online behemoth can wrap a gift and send it directly to its intended recipient, saving you the trouble, well…why wouldn't you? And should anybody complain, you know which list to put them on next year.
Article by Dr. Craig Knight